Description
DETAILS
The interactive book Boy Edition is the result of meticulous handwork. In the book you will find many activities that will entertain every boy or girl. This original Quiet book allows you to play car repairman, catch fish or drive traffic. Developing fine motor skills, having fun and learning at the same time, that's the goal of Piqipi interactive books.
Piqipi is a toy that children love. This is proven by our Absolute Winner award in the Toy of the Year 2017 competition and design nominated in the Red Dot Award.
INCLUDES
3 alphabet sets, photo frame, clock with movable face, 4 removable studded apples, 2 x 5 piece Velcro puzzles, 2 removable studded bicycles, 6 movable cars, 11 removable Velcro parts in a traffic playground, 16 removable Velcro face parts, 6 removable Velcro balloon parts, zippered boat, 9 buttoned objects. 142 removable parts in total.
Material: 90% polyester, 10% cotton
SIZE
The book contains a total of 10 pages.
Dimensions (L x W x H): 27 x 8 x 27 cm
ABOUT PIQIPI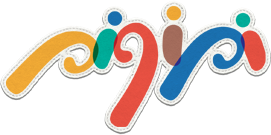 Buttons, zippers, shoelaces… which little one could resist? Piqipi's interactive books give little ones the opportunity to play with different kinds of materials and objects, while learning at the same time. They can do puzzles, play with letters, with numbers, with different geometric shapes, all in a well-designed book without words.