Description
DETAILS
The hand-stitched interactive book Bunny is full of fun stories where children will learn about colours, farm inhabitants and geometric shapes.
Piqipi is a toy that children love. This is proven by the Absolute Winner award in the Toy of the Year 2017 competition and the design nominated in the Red Dot Award.
INCLUDES
3 sets of the alphabet, photo frame, page full of strips to intertwine, 6 removable velcro rainbow colours, opening barn door, 6 animal puppets, spinning windmill, 8 velcro geometric shapes, 10 numbered carrots, 10 rubber rings, drawstring, buttoned vest. 108 removable parts in total.
Material: 90% polyester, 10% cotton
SIZE
The book contains a total of 6 sheets.
Dimensions (L x W x H): 27 x 8 x 27 cm
ABOUT PIQIPI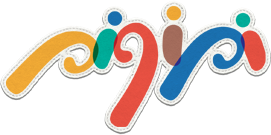 Piqipi interactive books give children the opportunity to play with different kinds of materials and objects, while learning at the same time. Whether you have a little girl or a little boy at home, they will love the Piqipi quiet book. The book offers lots of fun combined with the development of thinking skills, dexterity and imagination.