Description
DETAILS
In the Girl book you will find a kitchen or laundry room and the items that are typical for them – food, clothes and even such details as clothes pins.
The interactive book Girl is, like the other Piqipi books, the result of meticulous handiwork. It is full of activities that help in the development of thinking, imagination and fine motor skills, the acquisition of which is crucial, especially in the preschool years.
CONTAINS
3 alphabet sets, photo frame, 9 Velcro day and night sky parts, long tongue with button, 4 pinches, 9 Velcro clothing parts, 15 Velcro food parts, zippered openable refrigerator, 3 pieces of cutlery, 10 removable Velcro face parts, 2 ribbons, 2 hair clips, toothbrush and comb, mirror, 9 piece Velcro puzzle, drawstring to change butterfly wings. 143 different removable parts in total.
Material: 90% polyester, 10% cotton.
SIZE
The book contains a total of 6 sheets.
Dimensions (L x W x H): 27 x 8 x 27 cm
ABOUT PIQIPI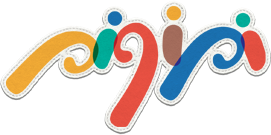 Buttons, zippers, shoelaces… which little one could resist? Piqipi's interactive books give little ones the opportunity to play with different kinds of materials and objects, while learning at the same time. They can do puzzles, play with letters, with numbers, with different geometric shapes, all in a well-designed book without words.